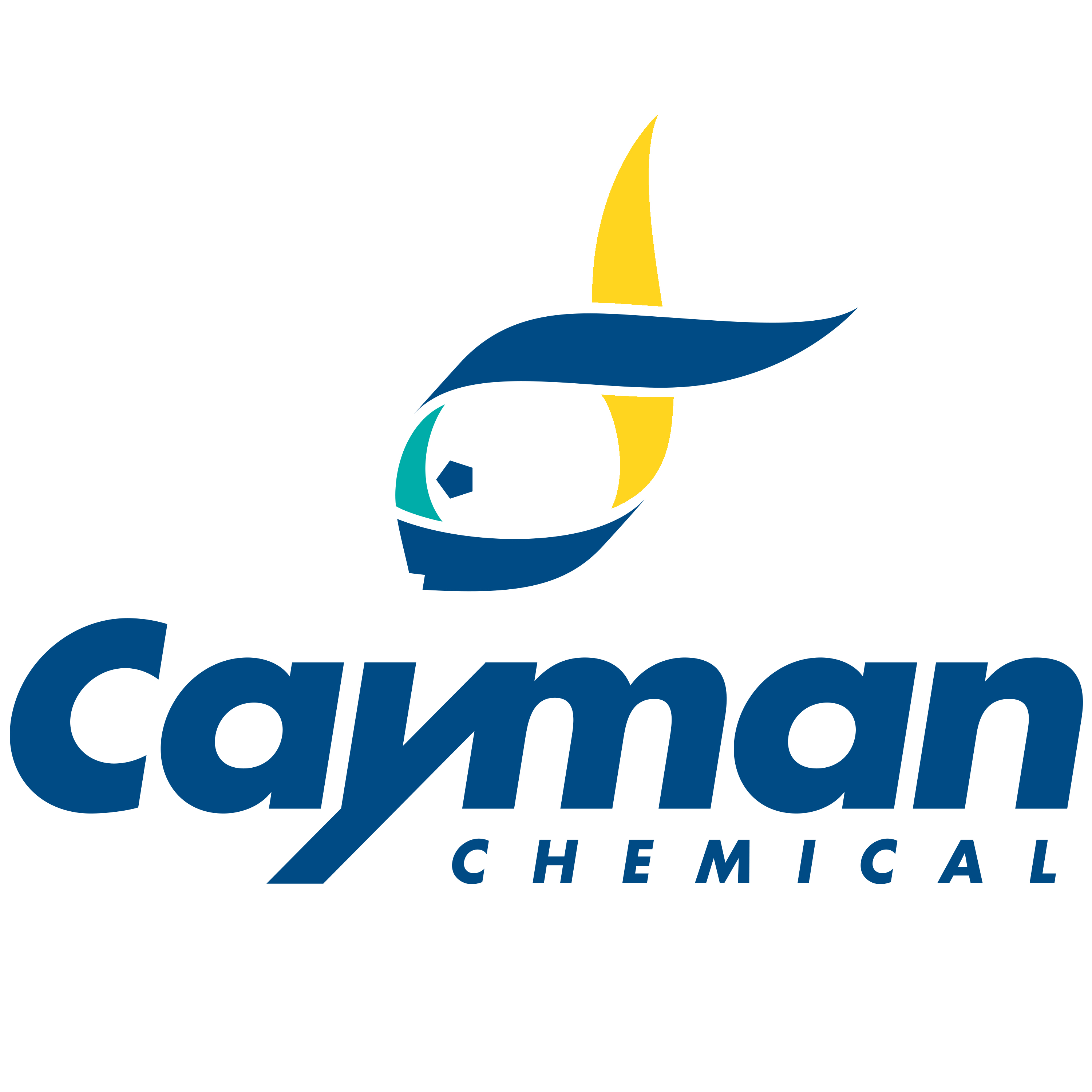 Cayman Chemical Resources
Our lipid experts have decades of experience in lipid synthesis, purification, and characterization with access to state-of-the-art equipment for discovery and targeted lipidomics.
Discovery Lipidomics
Using an untargeted approach, our team can create a detailed lipid profile from thousands of lipid species or identify profile changes within a single lipid class.
Fatty Acyls
Glycerolipids
Glycerophospholipids
Sphingolipids
Sterol Lipids
Targeted Lipidomics
Already know your lipid species of interest? Our team can perform targeted lipidomics on a known collection of lipids utilizing our standardized protocols and established LC-MS/MS methods. Our approach can quantify lipids present at low levels in samples and reveal changing trends in lipid species amongst experimental groups using sophisticated data analysis software.
Targeted Lipid Panels
Maximize data from precious samples with lipid panels offering the sensitivity and specificity needed to efficiently identify and quantify biologically relevant lipids. Choose from the panels below or contact us to discuss a customized panel for your next project.
Eicosanoids
Oxidized Phospholipids
Short-Chain Fatty Acids
Endocannabinoids
Cholesterol Esters
Sphingolipids
Urinary Lipid Metabolites
Our growing team of more than 70 skilled and experienced chemists has broad synthetic proficiencies that include lipids, their bioconjugates, and stable isotope derivatives. We specialize in multi-step organic synthesis, purification, and characterization of complex fatty acid metabolites, glycerophospholipids, sphingolipids, and sterols.
Cayman is a world leader in the synthesis, purification, and characterization of lipids with 40 years' experience. We are committed to the development and manufacture of lipids and biochemicals of the highest quality and value. Our experience in chemical synthesis and in the extraction and purification of natural products allows us to achieve the best attainable purity using state-of-the-art techniques. We produce an extensive collection of lipids that can be used as research standards in biotechnology and pharmaceutical pursuits. Many are formulated in small quantities or in solution for ease of use in mass spectrometry analysis. With Cayman lipids, you can be confident that you will receive highly pure compounds that have passed our internal QC characterization tests, as well as world-class technical support backed by our team of in-house chemists.
More Than 2,300 Lipids Available:
Fatty Acyls
Glycerolipids
Glycerophospholipids
Prenol Lipids
Sphingolipids
Sterol Lipids
Cayman has translated its vast expertise in the synthesis, purification, and characterization of lipids into our line of MaxSpec® standards designed to simplify mass spectrometry workflows for prostaglandins, docosanoids, fatty acids, and more. MaxSpec® standards are gravimetrically prepared in solution and supplied in glass ampules to save time in the preparation of standards and samples. In addition to providing ease of use, MaxSpec® standards are characterized with a defined concentration as well as by purity and identity tests to enable quantitative accuracy and reproducibility.
Verified Concentration
LC-MS Identity Test
HPLC Purity Test
Ongoing Stability Testing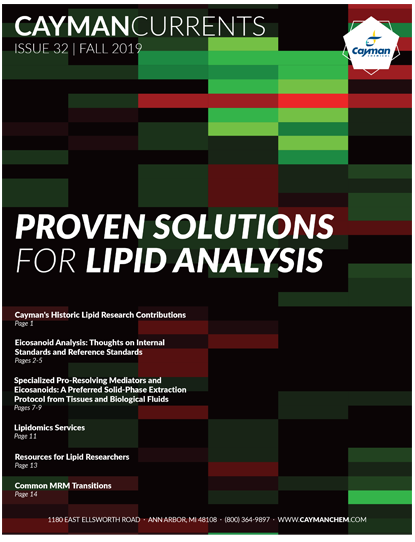 This issue of the Cayman Currents highlights advances in mass spectrometry and insight from experts in the field with articles covering:
Eicosanoid Analysis: Thoughts on Internal Standards and Reference Standards- written by Robert Murphy and Miguel Gijón
Specialized Pro-Resolving Mediators and Eicosanoids: A Preferred Solid-Phase Extraction Protocol from Tissues and Biological Fluids- written by Charlotte Jouvene and Charles Serhan
Meet the Expert: Lipidomic Profiling Services